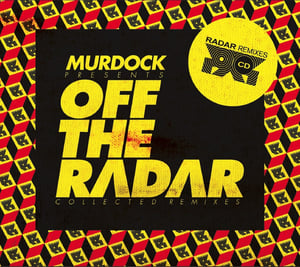 €

15.00
*scroll down to order*
After selling out two editions of the Jungle Fever Mix CD, Murdock is back with a new project.
18 classics by Belgian artists such as T99, Shameboy, CJ Bolland, Arsenal, Magnus, Sound of Stereo and many more, remixed by top dogs like Netsky, Eptic, Blame, Crystal Clear, Fred V & Grafix and lots of others. All the tracks are exclusive to this compilation.
CD 1 is mixed by Murdock
CD 2 contains all remixes full length
CD 3 contains all original classic tracks
Tracklisting:
01. Magnus: Summer's Here
>> BREAK remix
02. Ultrasonic7: Lips They Move
>> NYMFO remix
03. CJ Bolland: Camargue
>> FRED V & GRAFIX remix
04. Stijn: Sexjunkie
>> ZEN remix
05. Stijn: Sexjunkie
>> ZEN club remix
06. Buscemi: Seaside
>> KG remix
07. Arsenal: Saudade
>> BUNGLE halfstep mix
08. Arsenal: Saudade
>> BUNGLE mellow mix
09. Arsenal: Saudade
>> DJ MARKY & SPY remix
10. Zolex: Time Modulator
>> MURDOCK rmx
11. Frank Dewulf: Moral Soundabuse
>> SERUM & BLADERUNNER remix
12. The Maxx: Cocaine
>> MATTIX & FUTILE remix
13. Daan: Swedish Designer Drugs
>> MARVEL remix
14. Sound of Stereo: Zipper
>> CRYSTAL CLEAR remix
15. Sound of Stereo: Zipper
16. Shameboy: Rechoque
17. Shameboy: Rechoque
>> BLOODFIRE remix
18. Age Of Love: The Age of Love
>> SUBSCAPE remix
19. Technotronic: Pump Up The Jam
>> EPTIC remix
20. CJ Bolland: Chicago
>> SYNDAESIA remix
21. Daan: Housewife
>> KG & ERB'n'DUB rmx
22. Shameboy: Strobot
>> NETSKY remix
23. Vermin Twins: Suffocate
>> TREI remix
24. T99: Anasthasia
>> BLAME remix
You can listen to snippets of the remixes right here:
http://soundcloud.com/radar-records/sets/murdock-presents-off-the-radar-rdrcd003/